Hire Carpet Cleaners for Professional Cleaning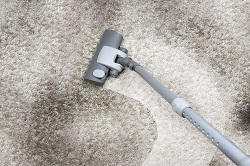 Does your rug look shabby and dirty? Are their stains from when your toddler tried to feed your carpet his food? Or has your pet being soiling the carpet accidentally? Do you dread cleaning your rug because it requires so much time and hard work? It is easy to get your carpets dirty, especially in high traffic areas such as living room, hallways, dining area, nursery, play area etc. There is no need to worry or panic. For all your carpet cleaning needs, call Hire Carpet Cleaners on 020 3743 9438 and make your carpet as good as new in a couple of hours.

Even if you vacuum your carpet regularly, you cannot be sure that your carpet is actually clean. It may not look dirty but there are chances that there are many minute dust particles, spores, pollen and other allergens living in the fibres and pores of your rug. This can lead to minor health issues such as irritation or rashes or even severe reactions such as respiratory problems. Your vacuum cleaner at home cannot do a good enough job to get rid of these disease causing germs and pollutants. We, on the other hand, have just the right kind of London carpet cleaning services to ensure that you continue to live in a clean and healthy home.
Our Carpet Cleaners Can Deal with Any Stains on Your Carpets in London
With the rain and snow in London, it is easy to trod in mud and dirt on your living room rug. Besides that, there are so many other ways you can land up with a nasty stain on your wonderfully clean rug. These stains get more difficult to remove if you leave them to set in, especially if people keep walking over it with mud trodden shoes. If you can't get rid of the stains by the usual methods, it is time to call in our professional carpet and London rug cleaning team to help you with the job. Hire Carpet Cleaners's reliable and efficient cleaners will make sure that you receive the best possible carpet cleaning in the area.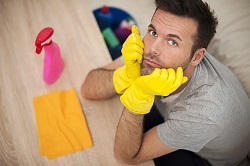 Not only in London, we have worked in several houses and offices in the whole country and all our customers have reported to be very satisfied and happy with our excellent quality service. This is because our carpet and rug cleaning experts are highly trained and experienced, and hence give consistently good cleaning, no matter what the state of your carpet. They have adequate knowledge about how to clean different kinds of rug materials and stains on them. Additionally, they have recourse to powerful cleaning equipment and quality cleaning products to help them achieve a satisfying result in a short time. This means that you can go back to using your carpet within a few hours after the clean. Our carpet cleaning products and techniques do not include harsh chemicals, so you can rest assured that the texture and quality of your carpet will not be altered and you and your family can safely use the carpets. If you want, we can also perform a patch demonstration for you and will only go ahead if you are happy with the result.
Book Carpet Cleaning Service at the Most Competitive Price in London
Our most popular services include steam cleaning and stain removal, but we also do mold removal, stain protective guarding, dehumidification, deodorization of carpets etc. None of our techniques affect the texture or colour of the materials. You can prolong the life of your rug by applying our stain-guard spray that not only protects it against stain, but also from regular wear and tear. Padding your carpet will keep it dry, thus avoiding mold growth and musty smell. All our London cleaning services are available for very competitive prices, so don't think twice about giving us a call on 020 3743 9438 and booking us to get your carpet cleaned.