What Does Professional Upholstery Cleaning Do for You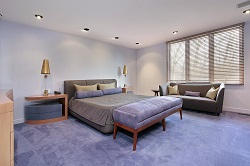 Your sofa is the centre of attraction of your living room but of late, you find that it has begun to look shoddy. That coffee spill on the right edge seems to have become more conspicuous and your kids and pets have left behind dirty hand prints and fur while playing on it. Not only that, your sofa has also been gathering dust and germs all the while it has been sitting there. Depending on what material your upholstery is made of, it will be more or less easy for dirt, pollen, spores and other particulate pollutants to settle on your fabric. If your sofa is your favourite spot to watch the telly, then there are also chances that you will find crumbs of food nestled in the corners and crevices. Whether you live alone or with a family, the amount of time you spend on your favourite couch or chair is bound to begin to show in the form of signs of use and abuse. No matter how dirty your sofa gets, Hire Carpet Cleaners can always help you get it back to new. Just call our London upholstery cleaning service at 020 3743 9438 and let us clean you upholstered furniture to make it presentable, clean and healthy again.
Inexpensive Upholstery Cleaning in London
Hire Carpet Cleaners is a reputed cleaning company in London known for their excellent upholstery cleaning services. Doesn't matter what your upholstery is made of or how dirty it is, our professional cleaners will do a thorough cleaning job on them, making them look impressively clean and fresh. No matter how hard you try, sooner or later, you or someone else will spill something on your sofa. Liquids are quick to soak in and if not cleared soon, will set into the fabric and make a stain that can be quite difficult to get rid of.

Most other furniture cleaning companies will use harsh products that will either ruin the texture or colour of your upholstery or make it sticky with soap residue, causing more dust and dirt to accumulate on it. When you use our sofa cleaning services, you can rest assured that our cleaners will only use chemically neutral and safe cleaning products and techniques on your expensive upholstery. Moreover, our cleaning methods involve powerful machinery and some, such as steam cleaning and hot water extraction, don't even use any chemicals. Nevertheless, these techniques clean thoroughly, extracting even the deeply embedded dirt and removing all filthy smells without affecting the fabric.

Another good way to protecting your upholstery is to have a stain-proof coating applied on it. Our upholstery cleaning services also include stain guard application by a trained expert. This coating will prevent liquids from being soaked in quickly, giving you more time to clean up a spill. Apart from that, this protective coating also protect the upholstery fabric from general wear and tear, making it last longer.
Make Your Sofa Fresh and Clean with the Help of Our Upholstery Cleaners in London
Our other London upholstery cleaning services include sanitization, deodorization and demoisturisation. Given the number of people and animals that sit and roll on your sofa, it is only natural for it to gather a lot of allergens and germs. Our deep cleaning methods cleans out the disease causing bacteria, dust, spores, fur, pollen, pests etc. and give you a healthy and safe couch to use. With accumulation of moisture, mould growth can occur and make your upholstery smell musty. Our cleaning techniques not only mask the odour, they also eliminate the causing agents, making your sofa fresh as new. Our quotes are hard to beat in the market so why don't you give us a call on 020 3743 9438 and find out we are the best upholstery cleaners in London.